Disney Plus, which launched now over 2 years ago, has quickly grown into a powerhouse of movies and television shows, including several of the finest original shows and movies from the Marvel Cinematic Universe, Disney to the Star Wars series, and many more.
Disney Plus is an exclusive online streaming platform that contains a substantial share of Disney's vast content archive where you can see new content as well.  Its library of movies and TV shows isn't as huge as Netflix's, but Disney+ is the only place to watch new content such as The Mandalorian, MCU's Hawkeye, and WandaVision.
It also has a lot of great content, including Pixar, sports, and National Geographic. In order to access TV shows and movies on Disney Plus, users need to have a monthly or yearly subscription which is available at great deals. It is almost universally available, including an exclusive app for iPhone, Android, Xbox One, Fire TV, and other devices. However, there is no app for Disney Plus for PC.
Also Check: Youtube Vanced for PC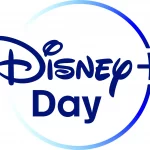 Download and Watch Disney Plus on PC
On your PC, Disney Plus is available on any browser for you to watch. However, if you don't wish to open a new tab or a whole browser session, you can get the Disney Plus app on your PC. This way you can get an app-like ordeal.  You can accomplish precisely that with Progressive Web Apps (PWAs) and a browser-based on Edge or Chrome.
For Windows users, Disney Plus is available as a full PWA or progressive web app and in order to access it, all you need is Google Chrome or Microsoft Edge.
Google Chrome
Using Chrome, you can create a PWA of Disney Plus for your PC(Windows) by following these simple steps.
In Google Chrome, go to the official website for Disney Plus.
Then, click the menu symbol on the upper-right corner of the webpage.
Select Create Shortcut from the More Tools menu.
Change the name of your shortcut and click on create.
Your shortcut to Disney Plus will be created after you check the tick on the "Open as Window" box.
Disney Plus will run in its own window browser and have its very own app icon in the Windows taskbar. On Windows, you can add the app to your Windows taskbar where it will launch in its own web page, giving you a full, app-like interface. A shortcut will appear on your Start menu as well.
Also Check: BandLab for PC
Microsoft Edge
Using Edge to install Disney+ as a PWA is a much easier approach. It is important to know that you must use Microsoft Edge that is Chromium-based for this to operate.
To login into your Disney Plus account, open your Microsoft Edge browser and then go to the Disney Plus website.
Next, on the upper-right corner of the webpage, click on the menu icon and select Apps.
After this, a new box appears, on which you have to click on the "Install this site as an app" option.
After that, give the application shortcut a name and click on the Install option.
You can pin the Disney + shortcut to the taskbar and it will also appear on the Desktop and even in the Start menu.
Disney Plus isn't merely a website shortcut when deployed as a PWA. It also launches in its own window, fully independent from the rest of your browser. You run it in the same way you run any other routinely installed program on your computer.
Also Check: Krnl Download for Roblox
Disney+ Features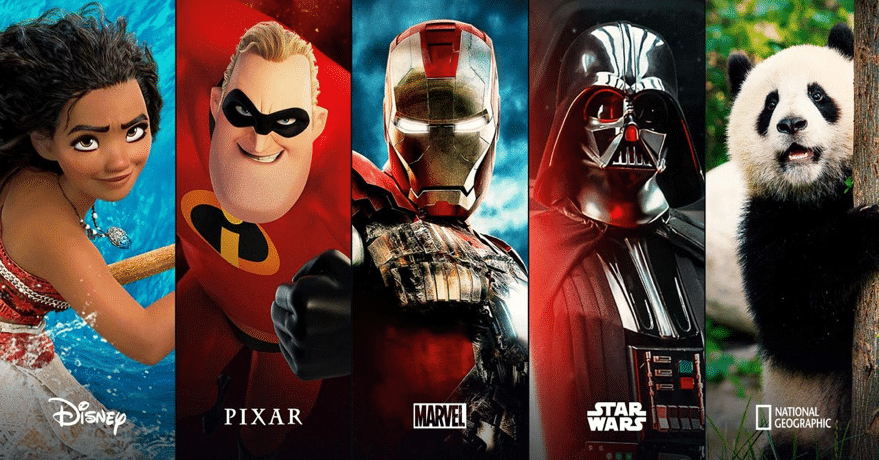 Disney Plus offers great video and audio quality. It provides certain content in Dolby Vision and Dolby's dynamic form of HDR that brings dynamic content to connected TVs to extract the most contrast from each scene. Disney Plus also provides Dolby Atmos, which offers a realistic, hemispheric soundscape for anyone with supporting hardware.
It also includes four simultaneous streaming widows or different profiles and allows family members to create their own profiles.
Parental restrictions which are the same as Netflix and Amazon Prime Video, are also available to limit content based on age.
Disney+ allows offline watching, by allowing you to download tv shows or movies to your mobile device so that you enjoy them while on the go.
The user interface is straightforward, resembling a cross between Apple TV and Netflix. The top part of the TV app features a preview screen, whereas the bottom contains many rows of rectangular content icons. Disney, Star Wars, Pixar, Marvel and National Geographic are all featured in the first row of the page. The rows beyond that are for suggested content, new movies or TV shows and different genres.
Also Check: Alexa App for PC
Top 10 Shows on Disney Plus in 2022
This list has the top 10 series that are most watched on Disney Plus based on the trending section on the platform's homepage.
The Book of Boba Fett
Hawkeye
The Simpsons
The Mandalorian
Grey's Anatomy
Loki
Marvel's What If?
Family Guy
Marvel's Spidey and his Amazing Friends
Modern Family
Also Check: Libby App for PC
Top 10 Movies on Disney Plus in 2022
We have put together a list of the top 10 movies watched on Disney Plus by taking their popularity among the masses into consideration.
Shang-Chi and The Legend of the Ten Rings
Encanto
Avengers: Endgame
Moana
Eternal
Cruella
Raya and the Lost Dragon
Black Widow
Ron's Gone Wrong
Avengers: Infinity War
Keep following ForPC for more!
FAQs
Question: Is Disney+ available on several screens?
Answer: You can watch Disney+ on four different screens at once if you have a Disney Plus subscription.
Question: How can I sign up for Disney+?
Answer: The Disney+ website is where you can subscribe for the service. Create an account by giving your email address and payment method to begin.
Question: What kinds of devices can I watch Disney+ on?
Answer: The Disney+ streaming service is accessible on the following platforms:
Apple devices
Google-powered devices (Android Phones and TV)
Chromecast devices
Microsoft (Xbox One)
Sony
Roku
Amazon
Samsung
LG Televisions